This is how Jorg and Marjolein invest in equality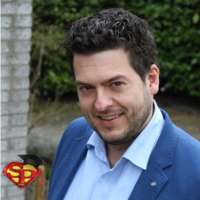 Written by Hans Kramer on 13 April 2021
What inspires people to invest in PlusPlus projects? We asked two lenders about their motivations for investing without financial return.
Jorg Sunderman is 43 and is taking a sabbatical after years of experience at investment house Robeco and a lot of traveling. He likes to dedicate himself to a fair society. "I see that in many places in the world there is still a lot to do to improve social security," he says.  
For Jorg, supporting a project at PlusPlus is an investment in equality. "I see this loan as a way to speed up the development of a local company with a positive impact on the community. Without personal gain, you are contributing to reducing inequality in the world." 
Contributing to improvement
It is precisely this feeling of being able to make a concrete contribution to the fight against poverty why Marjolein Deurvorst is enthusiastic about PlusPlus. "The first thing I thought when I heard of PlusPlus was: Wow, they really tackle it at the source here! I see it as a wonderful alternative to the countless charitable organizations that constantly play on emotion. Images of emaciated children mainly give me a feeling of helplessness, while PlusPlus gives me the feeling that I am really contributing to improvement."
The 57-year-old pharmacist likes the fact that there is a direct, short line to the borrower. "It's really nice to read the stories and be able to follow the project. The sustainability part really appeals to me. You can see that it brings about sustainable economic change."
Longer term effect
Jorg also emphasizes the ripple effect. "Very concretely you see what your loan is used for and what kind of impact it has, also in the longer term. There will be business growth, employment and better food supply. In the long run, it can contribute to a strong middle class." 
He became inspired in Mumbai, India, where he lived and worked for three years. "Visitors I often led around the slums to show how people live there. I got involved with an organization that teaches primary education and English mainly to girls, so they can find work in a call center, for example, and hopefully send their future children to school.
So not doing a trick, but really investing in the future. I find that strongly reflected at PlusPlus."
No interest in interest
The fact that you do not receive a financial return on these investments is not a factor for either of the lenders. "As a professional idiot in the investment world, you don't initially think of investing without return," says Jorg. "At Robeco it's also about sustainable impact, but financial return cannot be separated from that. For me, the goal is reason enough to participate. People in the Netherlands are fortunate, and if I can contribute to making the world a little more equal, I'm happy to do so."
"Of course there is a risk involved," he adds. "But leaving your money in the bank makes little sense at the moment either. However, I would recommend only lending out money that you don't need"
Marjolein likes the idea that you can reinvest the money that comes back. "I just put it back into another jar. Potatoes, cocoa, beans and nuts. Different products in different regions. Nice right?"
Collective thinking
Marjolein does see a starting trend in collective thinking. "We don't have to wait for political solutions to world problems. If organizations like PlusPlus can scale up with sustainability in mind, we can achieve a lot. As individuals, you start small with a long-term goal. I think people do become more sensitive to thinking this way. I hear it from my 24-year-old daughter, too. With the choices you make, you inspire others. And when everyone joins in, you get that beautiful snowball effect. It's funny to say, but it's just like with Corona. Only here the R-value has to go up. If one person infects at least one other, preferably more, with a sense of collectivity, things quickly move in the right direction."