Diamond Seeds is a Ugandan company that sells dried vanilla. The company buys the green beans from 205 large and 900 small-scale farmers and processes them into dried vanilla pods. Diamond Seeds currently has 3 regular customers they sell their products to and has plans to start exporting. According to their customers, Diamond Seeds stands out for the high quality of their vanilla. Vanilla is harvested twice a year, in June-July and December-January, but can be sold all year round.
To allow as many poor farmers as possible to benefit from this lucrative crop, Diamond Seeds actively searches for new farmers to cooperate with every year. These farmers receive a starter pack of high quality vanilla plants, agricultural supplies and training in the best ways to grow vanilla. To prevent farmers from harvesting too early because they need the money, the company offers them an advance. That way the farmers have the money their families need to live, while the vanilla beans are growing. Diamond Seeds also encourages these farmers to send their children to school, which is why the company provides them with textbooks.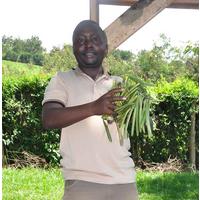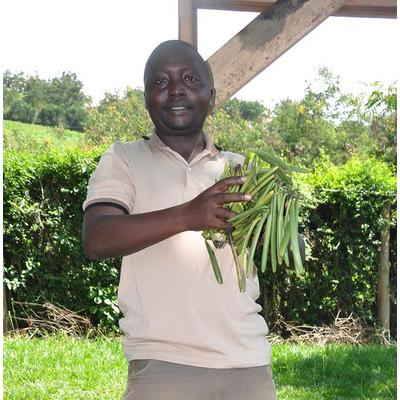 General information
Financial information per 2022-01-18
| | |
| --- | --- |
| Total assets | €79,421 |
| Revenue | €46,289 |
| Leverage ratio | 99.00% |
| Liquidity | 1678.00% |
About Uganda
Uganda gained independence from Britain on 9 October 1962 as a Commonwealth realm with Queen Elizabeth II as head of state. One year later, Uganda became a republic but maintained its membership in the Commonwealth of Nations. The country has been experiencing consistent economic growth. In 2015-16, Uganda recorded gross domestic product growth of 4.6 percent in real terms. However, despite making enormous progress in reducing the countrywide poverty incidence from 56 percent of the population in 1992 to 24.5 percent in 2009, poverty remains deep-rooted in the country's rural areas, which are home to 84 percent of Ugandans.
Last funded project
Diamond Seeds
Vanilla is a profitable product. That's why Diamond Seeds helps Ugandan farmers to grow vanilla and then buys their harvest at a good price. With this loan of 20,000 euros, the company can purchase vanilla from 80 new farmers and improve their income.
3 new jobs

80 people reached
Fully funded in 15 days on 4 February 2022.