Ghana
Universal Palm Oil Services
This Ghanaian company ensures that palm oil makes a positive impact for people and nature. Palm oil's high productivity makes it a favorable crop for small-scale farmers. Especially when they grow it in an environmentally friendly way, with care for biodiversity. Universal Palm Oil Services pays close attention to this. With this loan, the palm oil processing company can buy sustainably grown palm fruit from 63 farmers, who receive a fair price for it. In this way, the company protects nature and provides a better livelihood for these families.
3 new jobs

63 people reached
Still €3,250 needed, 39 days to go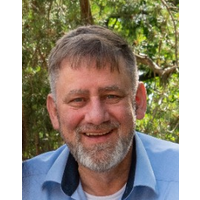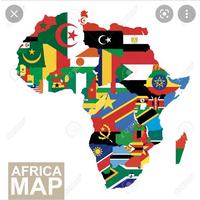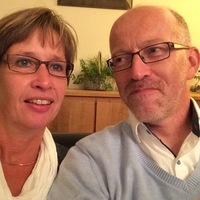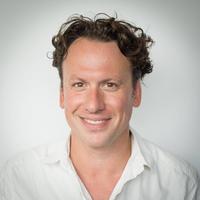 + 55 other investors
Ghana's tropical climate is very favorable for palm oil. For small-scale farmers, palm oil is a favorable crop, because one hectare of land yields about 4,000 liters of palm oil annually in Ghana. That yield is considerably higher than other types of crops, so growing oil palm can be very lucrative for poor farmers with only a small piece of land. Especially since Universal Palm Oil ensures that this is done in an environmentally friendly way.
About the company
Universal Palm Oil Services Limited (UPOSL) is a palm oil processing company. Alann Bridges, himself a technical palm oil expert, founded the company to make the market more accessible to small-scale farmers so they can take advantage of the opportunities this market offers them to improve their livelihoods.  
Currently, the palm oil processing company purchases palm fruits from 48 farmers, whom they pay directly. This cash market allows the farmers to focus more on the growing of their crops, while UPOSL supports them with logistics and agricultural supplies. The company processes the palm oil and handles sales and marketing. UPOSL also provides farmers with pre-financing for seedlings and costs to be incurred around harvest. The fruits of the oil palm can be harvested every two weeks, giving farmers year-round income.
The main client of UPOSL is the Ghanan government, whom they sell 35 percent of their palm oil to for a high school food program, among others. The remainder of the oil is sold in the region.
Certificates of sustainability
Palm oil is not without controverse. Past stories of large-scale logging and human rights violations have given this tropical crop a bad reputation. But things can be done differently, says Palm oil expert Michel Riemersma of Solidaridad. If cultivated on a small scale and sustainably, palm oil can actually make a positive contribution to poverty reduction and the environment. This certainly applies to UPOSL. The company is certified by the EPA (Environmental Protection Agency) and works with them to provide environmental sustainability training to small farmers. The palm oil company also expects to receive RSPO (Roundtable on Sustainable Palm Oil) certification soon. Curious to learn more about how palm oil can make a positive impact? Click here to read our vision in this. 
Purpose of the loan 
With this loan of 25,000 euros, UPOSL has the working capital to purchase more palm oil and palm fruits from 63 farmers, including 15 new farmers and the 48 farmers they are already working with. The loan also creates 3 new full-time and 9 new casual jobs.
Impact 
This loan helps make the palm oil market more sustainable. These small-scale oil palm farmers in Ghana grow the fruit bunches in an environmentally friendly way. By recycling the kernels from the fruit into fuel for palm oil processing, there is no need to unnecessarily cut down trees. And the use of chemicals to turn the oil red is not tolerated.  
Because UPOSL tightly coordinates the purchase of the palm fruits and oil per region, the farmers have better access to the market. This saves time as well as transportation costs. The farmers can fully focus on growing their crop sustainably. They also get a fair price under good working conditions. All this ensures more income and a better life for the 48 current farmers with whom the company already cooperates, plus the 15 new farmers who, thanks to these loans, can also start cooperating with the company. Moreover, thanks to this loan, 3 new permanent jobs and 9 new temporary jobs will be created.
Mission & Vision
With Universal Palm Oil Services, Alann Bridges aims to provide small-scale palm oil farmers with a better standard of living. He wants to make the palm oil market more sustainable through environmentally friendly farming methods.
Management team 
Alann Bridges is founder and CEO. He is currently pursuing a Masters degree in Agri-Business at the University of Ghana. He began his career with Ghana Palm Oil Development Corporation and later became a teacher of Agriculture at various schools. Before founding Universal Palm Oil Services, Allan worked as an assistant technical director with the Ghana Small Scale Oil Palm Producers Association.
Doris Mensah Bridges is general manager of Finance and Administration. She graduated in Banking and Finance from the University in Ghana's capital Accra. She also holds a Masters degree in Business Administration with Finance and Accounting specialization.
The other MT members are Listowell Adentwi-Edzii, she is General Manager Operations, and Paul Ebenezer Mensah, who is a Consultant. In addition to the members of the management team, the company has 6 full-time regional managers with whom they work hand in hand in coordinating the smallholder farmers within the communities.
Direct loan
This is a direct loan to a company. It is advisable to be cautious about the size of an investment in this project. Get information about the risks of an investment here .
Available documents
| | |
| --- | --- |
| Company name | Universal Palm Oil Services |
| CEO | Alann Bridges |
| Founded | 2019-06-25 |
| Location | Accra |
| Sector | Agriculture |
| Turnover | €372,154 |
| Employees | 10 |
Impact of this project
With this investment 3 jobs are created
With this investment 63 people are reached
About the investment
| | |
| --- | --- |
| Type | Impact |
| Entrepreneur | Universal Palm Oil Services |
| Funding target | €25,000 |
| Annual interest | 0.00% |
| Maturity | 12 months |
| Repayment period | 6 months |
| Currency | EUR |
| Terms and conditions | Show |
About Universal Palm Oil Services
| | |
| --- | --- |
| Total assets | €175,716 |
| Revenue | €372,154 |
| Leverage ratio | 53.00% |
| Liquidity | 544.00% |
About the risks
Read more about the Risks.
We have already contributed for Universal Palm Oil Services
Florette Koning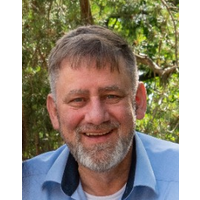 Jan de Wit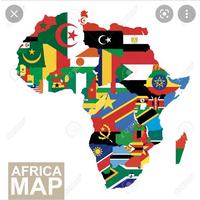 rits dijkstra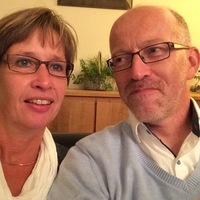 Jan van Munster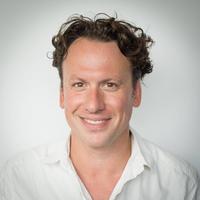 Arjen Mulder