Phoenix Seeds is a seed supply company in Mozambique. It was established in 2011 and is the first Mozambican seed company to both locally produce and register seeds, so local farmers have access to superior quality seeds at affordable prices. Phoenix Seeds researches, produces, processes and sells certified seeds. They sell an average of 1,500 metric tons of seeds per year. The main seeds are for maize, sugar beans, pigeon pea, cow pea, soybean, sesame, rice and groundnuts. The company is located in Vanduzi in Manica Province, close to the Zimbabwan border.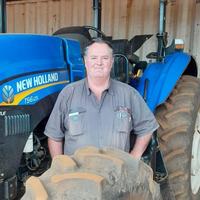 General information
| | |
| --- | --- |
| Borrower | Phoenix Seeds Limitada |
| Country | Mozambique |
| Head office | Chimoio |
| Website | https://www.phoenix.co.mz/ |
| Founded | 1 January 2011 |
| Active on Lendahand since | 29 April 2022 |
Financial information per 2022-03-31
| | |
| --- | --- |
| Total assets | €919,288 |
| Revenue | €1,876,058 |
| Leverage ratio | 44.00% |
| Liquidity | 166.00% |
About Mozambique
Mozambique, officially the Republic of Mozambique, is a country located in southeastern Africa bordered by the Indian Ocean to the east, Tanzania to the north, Malawi and Zambia to the northwest, Zimbabwe to the west, and Eswatini and South Africa to the southwest. The capital and largest city is Maputo. Mozambique is endowed with rich and extensive natural resources, notwithstanding the country's economy is based chiefly on fishery - substantially molluscs, crustaceans and echinoderms - and agriculture with a growing industry of food and beverages, chemical manufacturing, aluminium and oil.
Last funded project
Phoenix Seeds
Good seeds are indispensable for farmers. The better the seeds, the better their harvest. Mozambiquan company Phoenix Seeds produces seeds locally, which are high quality and affordable. The company also advises farmers on how best to apply them. This way, Phoenix Seeds enables small-scale farmers to improve their yields and their income. With this loan of 25,000 euros, the company has working capital to have more seeds produced by 125 farmers, who thus have additional income. It also creates 3 new jobs.
3 new jobs

125 people reached
Fully funded in 35 days on 25 October 2022.