Sereni Fries is a potato processing company in Kenya, founded in 2015 with 49 employees. The company has branches in Nairobi, Mombasa and Nakuru. Sereni has recently invested in a storage facility for 500 tonnes of potatoes in Nakuru, with the help of the Dutch development organisation SNV. Sereni processes the potatoes into fresh potato products or crisps. The fresh potato products are sold to the catering sector and the crisps to retail businesses in the metropolitan areas of Nairobi, Mombasa and Nakuru.
Yearly, Sereni processes about 1,200 tonnes of potatoes from 500 small-scale farmers. The new storage facilities allow the potatoes to be stored in the high season, so they can be sold all year round. This gives the company the capacity to process 3,000 tonnes yearly, for which a network of 2,500 farmers is needed. Furthermore, the storage facility gives small-scale potato farmers more income security. Sereni has the ambition to scale up further and add 2,000 more potato farmers to their network of suppliers. 
Sereni is planning to invest even more in the capacity development of small-scale farmers in order to provide sustainable improvement in potato quality. At this moment in time the company employs 2 agronomists who advise the farmers on their potato production. This enables them to reduce water shortages, a great climate risk, by using techniques like rainwater collection, sun irrigation and soil cultivation. Sereni intends to employ 6 more agronomists as the company scales up further and their network of local farmers grows.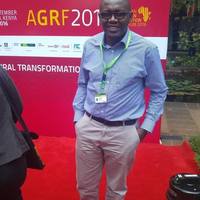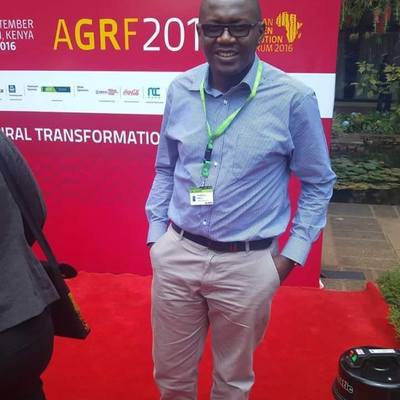 General information
| | |
| --- | --- |
| Borrower | Sereni Fries LTD |
| Country | Kenya |
| Head office | Nairobi |
| Website | http://www.serenifries.co.ke/ |
| Founded | 1 January 2010 |
| Active on Lendahand since | 1 July 2020 |
Financial information per 2020-12-31
| | |
| --- | --- |
| Total assets | €362,884 |
| Revenue | €705,513 |
| Leverage ratio | 43.00% |
| Liquidity | 157.00% |
About Kenya
Kenya is East-Africa's financial centre, with the largest economy, the highest income per capita and the best infrastructure. The country is conveniently located on the coast, allowing it to become the regional trade centre. Kenyans are typically well-educated, compared to people in neighbouring countries with which it forms a customs union. There is a free market and low import and export restrictions. These factors all lead to Kenya being the main location for foreign companies to settle, after South-Africa. Important sectors are agriculture, industry and services. The latter includes the financial sector. The increase in export, of tea and flowers for example, also contributes to an influx of foreign currency.
Last funded project
Sereni Fries 10
Humphrey Mburu is a passionate entrepreneur. As one of our most loyal entrepreneurs, his company has already had multiple loans, all of which are repaid right on time. Thanks to those loans, the Kenyan processing company can buy potatoes directly from small-scale farmers and pay them directly. This provides these farmers with a stable income. Since the first loan, the number of farmers Sereni buys from has more than quadrupled, and the business itself is also growing well. This loan enables that growth, and therefore the success of the business and a better livelihood for more and more farmers.
Fully funded in 28 days on 15 February 2023.