Cambodia
Krang Leav Samkie
Organic rice should be accessible to everyone. Also for local people, believes the Cambodian rice cooperative Krang Leav Samkie (KLS). This farmers' network is proud of their ancient Khmer culture and fights for a better life for their beloved people. Moreover, organic rice is better for the environment and for people's health. Therefore, KLS wants to expand its' production. With this loan, they can grow more organic rice for the national and international market, generating more income for the farmer members. And that is good for the whole community.
10 new jobs

245 people reached
Still €6,750 needed, 9 days to go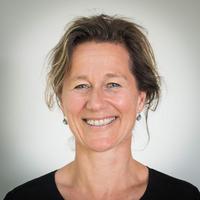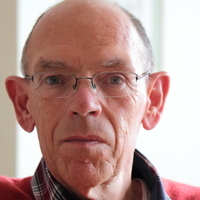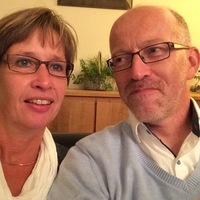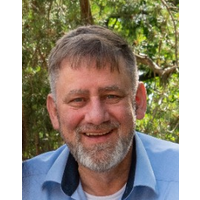 + 61 other investors
Photo: DanChurchAid
Cambodia is one of the poorest countries in South East Asia.  More than 90 percent of its' population belongs to the Khmer people. The bulk of the poor live in rural areas, where people depend mainly on agriculture. Three-quarters of the agricultural area consists of rice fields. Cambodia may be a rice paradise, but most Cambodians can only afford cheap rice, which is of poor quality. The rice contains many chemicals and hygiene control is lacking, with negative consequences for people's health.
About the company
Krang Leav Samkie (KLS) is a cooperative of rice farmers in Cambodia's Kompong Chhnang province. Since its establishment in 2012, the cooperative has been buying rice from their members, who are small-scale rice farmers. They belong to a poor community and usually own less than 2 hectares of land. Nowadays, the cooperative has 246 members. Together they have a stronger position in the market and are able to negotiate a better price for their rice. Danish development organization DanChurchAid has been strengthening these rice farmers by training themand connecting them cooperative to international markets, including Denmark.
There is an increasing demand for rice products, both domestically and internationally. The Cambodian government is also responding to this. An international campaign should promote Cambodia as a rice paradise. So growing rice in Cambodia remains lucrative and offers great prospects for the future of rural residents. 
Krang Leav Samkie wants to make use of this. In 2018, the cooperative purchased a milling machine to also be able to process the rice itself. KLS now sells both processed and unprocessed brown and white rice. They also want to expand their production of organic rice. Currently, 118 farmers already grow rice organically, which accounts for 30% of total production. KLS wants to increase this percentage to 80 percent. The cooperative checks the rice thoroughly. Farmers who grow organic rice are not allowed to use any artificial fertilizer. They receive training in organic farming and learn, for example, how to make their own fertilizer and use natural pesticides. 
KLS sells their rice under its own brand in the local market of Kompong Chhnang and to AMRU Rice, the largest rice producer and exporter of organic rice in Cambodia. Via them, the rice reaches consumers in Denmark, where the rice is sold via the Salling Group, the biggest retail group in the country. In addition to rice, KLS also markets organic vegetables, chicken, palm sugar and traditional Khmer handicrafts. 
In addition to improving their income, the cooperative helps its members in other areas. For example, KLS has created a farmers' savings group, in which members save money together. As they lack access to financial services, members of a savings group can thus help each other with small loans from the money saved. 
Purpose of the loan
This loan will allow the cooperative to purchase around 85 tons of organic rice for the export market from 113 organic rice farmer producers, while another 132 farmers will supply non-organic rice for selling to the local market.
Impact 
By selling their rice through the cooperative, the farmers get a better price; up to 20 percent higher than the market value. This provides a better income for these poor families. In addition, KLS enables them to grow organic rice. This is better for the environment and for people's health. Chemical fertilizers are banned and replaced by home-made fertilizers, for which they also use residual waste. For example, the rice husk that remains after processing is made into biochar, a soil improver used for fertilizer. It's 100% natural and cost-saving for farmers. In addition, this loan also creates 10 new seasonal jobs for processing and packing the rice. 
Mission & vision 
KLS aims for the local community to become self-sufficient and have a healthy standard of living. As a business, the cooperative aims to grow into a modern production company that meets international standards. With the sale of high-quality, natural and organic products, it wants to raise awareness of Khmer culture.
Management team 
Krang Leav Samkie has a solid management team of 10 board members. Mao Sariem is the chairman and Soeun Koy vice chairman. The rice cooperative is supported with financial management by Part of Farmer Cooperative Network (FNN), a partner organization of Danish development organization DanChurchAid. Krang Leav does not have any formal employees, but they have 10 members of the cooperative working for them, who are paid with a fee per hour.
Direct loan
This is a direct loan to a company. It is advisable to be cautious about the size of an investment in this project. Get information about the risks of an investment here.
Available documents
| | |
| --- | --- |
| Company name | Krang Leav Samakie |
| CEO | Mao Sarim |
| Founded | 2012-12-30 |
| Location | Krang Leav Village, Kompong Chhnang district |
| Sector | Agriculture |
| Turnover | €70,601 |
| Employees | 10 |
Impact of this project
With this investment 10 jobs are created
With this investment 245 people are reached
About the investment
| | |
| --- | --- |
| Type | Impact |
| Entrepreneur | Krang Leav Samakie |
| Funding target | €30,000 |
| Annual interest | 0.00% |
| Maturity | 12 months |
| Repayment period | 6 months |
| Currency | EUR |
| Terms and conditions | Show |
About Krang Leav Samakie
| | |
| --- | --- |
| Total assets | €101,226 |
| Revenue | €70,601 |
| Leverage ratio | 87.00% |
| Liquidity | 352.00% |
About the risks
Read more about the Risks.
We have already contributed for Krang Leav Samkie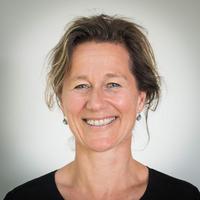 suzanne nivard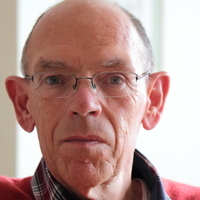 Jan Eijgenraam
Florette Koning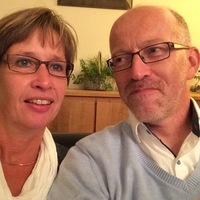 Jan van Munster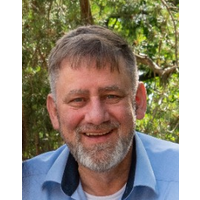 Jan de Wit