Ghana
Y-Piesie
With a loan of EUR 10,000, Y-Piesie can buy an additional tricycle, pruning machines and sprayers, and hire three new employees. This will increase productivity. In addition, the working capital allows them to provide credit services to 143 additional cocoa farmers in the area. This allows the farmers to produce more cocoa on the same piece of land, giving them higher yields.
3 new jobs

143 people reached
Fully funded in 15 days on 18 May 2021.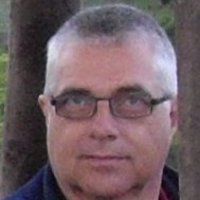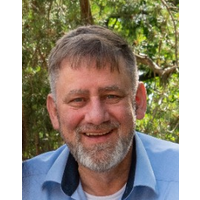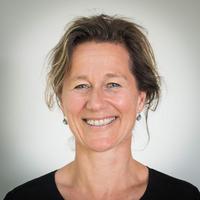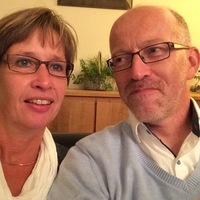 + 33 other investors
General information
Company name: Y-Piesy
CEO: Evan Essels
Founded: 2016
Location: Ashanti Region, Ghana
Sector: Cocoa
Turnover: €8,507
Employees: 7
 
Direct loan
This is a direct loan to a company. It is advisable to be cautious about the size of an investment in this project. Get information about the risks of such an investment here. 
 
Available documents
About the company
Y-Piesie Agrochemical & Farm Services (hereinafter: Y-Piesie) provides services to cocoa farmers in the Ashanti Region in Ghana. A lot of cocoa is produced in this area, mostly by older farmers who have a plot of land of less than two hectares. Y-Piesie sees that the older farmers do not work their land with the best techniques, that they are less productive due to their advanced age and do not have access to financing and well-trained workers. That is why Y-Piesie offers services such as:
Prune using mechanized pruners. By cutting down the side branches of a cocoa tree, more beans will grow. In addition, pruning ensures a better microclimate, because the wind blows better between the trees. This prevents diseases.
Spraying with pesticides and weeding. These services prevent farmers from misusing harmful agents to control weeds and diseases.
Artificial pollination of the cocoa blossom. Normally this pollination is done by insects. By giving nature a helping hand, the production of the plantation increases.
 
These services to farmers are provided on a credit basis. The farmers pay back Y-Piesie after the harvest. Farmers can opt for incidental services or a multi-annual maintenance contract. By entering into a multi-annual collaboration, Y-Piesie is in the best position to increase the production of the plantation. The company takes care of all agricultural supplies, such as fertilizers and pruning machines, which means that maintenance costs the farmer less. A multi-annual contract will yield the most in the long term for both the farmer and Y-Piesie.
Y-Piesie also serves farmers in the region with a shop with agricultural inputs such as fertilizers and pesticides. Y-Piesie also has a cargo moped, which is very suitable for the bad roads in the countryside.
Y-Piesie founder Evan Essels was trained in the MASO Academy of PlusPlus partner Solidaridad. For many years, the MASO program organized training courses for young people in rural areas, in which they learned to grow cocoa in a sustainable and more efficient way. Some of the graduates have started their own plantation, others, like Evan, operate as service providers. The most successful of these graduate companies are eligible for a loan on PlusPlus.
 
Purpose of the loan 
With a loan of €10,000 Y-Piesie can buy an additional tricycle, pruning machines and sprayers, and hire three new employees. This will increase productivity of the farmers, who have better yields on the same piece of land. In addition, with this working capital they can provide credit-based services to 143 additional cocoa farmers, who pay after harvest.
 
COVID-19 update
Y-Piesie's customers were very afraid of corona when the epidemic broke out in March 2020. The (older) farmers were afraid that Y-Piesie's employees were a risk of infection, since they traveled around the region a lot. This led to the loss of customers. When the number of infections turned out to be low, this fear disappeared and by now the clientele has recovered. However, there remains a risk that the number of infections will rise again, and the previous situation will be repeated. The lockdown of the big cities also caused increased prices of food and agri-inputs and this increased price level is holding for now.
 
Mission & vision
Y-Piesie wants to improve the lives of farmer communities. They see that the older farmers do not have the energy, resources, and knowledge to work their cocoa plantations with efficient and sustainable farming techniques. By providing services to these farmers, Y-Piesie can put the knowledge they gained in the MASO Academy into practice and spread it in the region to improve cacao production and increase yields.
 
Impact 
By purchasing new equipment, a tricycle and hiring additional staff, Y-Piesie can serve more customers on a workday. This allows the company to expand its network of farmers. The focus is on entering into multi-year cooperation agreements with farmers for the maintenance of their cocoa plantations. By servicing the plantation for a long period of time, Y-Piesie can maximize the effect of good farming techniques and ensure that the plantations yield up to three times as much. After the harvest, the farmers pay a portion of the profit to Y-Piesie. Because farmers save a lot of costs on labor and supplies like fertilizer, they end up earning more from their plantation. That means food security improves and their children are more likely to be able to stay in school. 
The new jobs created by this loan will go to young people in the area who are now struggling to find work and often live below the poverty line. Most young people go to the city to look for work but are often disappointed. A good job in a cocoa company offers them prospects for the future in the countryside.
 
Management team
Evan Essels (age 30) founded Piesie in 2016 when he joined the MASO academy, a training program in Ghana run by Solidaridad. Before enrolling in the MASO academy, Evans supported some farmers in his community to maintain their farms on an ad hoc basis. During his time in the MASO program, he gained the skills and knowledge to help farmers in a more sustainable and structural way. From the beginning he has been supported by John and Augustina, 2 teachers in his area. Currently, he is hiring two additional workers and has a pool of 4 temporary workers to expand his workforce.
 
See also the website: www.plusplus.nl/cacao-ondernemers
| | |
| --- | --- |
| Company name | Y-Piesie |
| CEO | Evan Essels |
| Founded | 2016-01-01 |
| Location | Ashanti Region |
| Sector | Agriculture |
| Turnover | €9,396 |
| Employees | 7 |
Impact of this project
With this investment 3 jobs are created
With this investment 143 people are reached
About Y-Piesie
| | |
| --- | --- |
| Total assets | €6,890 |
| Revenue | €8,507 |
| Leverage ratio | 36.00% |
| Liquidity | 183.00% |
About the risks
Read more about the Risks.
We have already contributed for Y-Piesie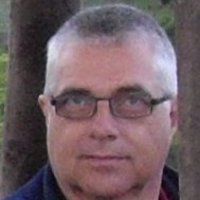 Ron van Eijk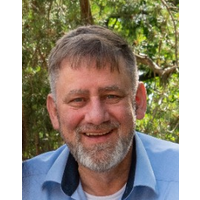 Jan de Wit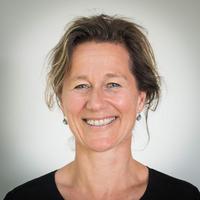 suzanne nivard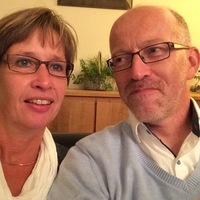 Jan van Munster