Kenya
Sereni Fries 7
Potato processor Sereni Fries is doing well. The company, which buys its potatoes directly from small-scale farmers, wants to expand with a line of frozen products. With this 35,000-euro loan, Sereni can buy the necessary equipment . And more potatoes for processing.
2 new jobs

292 people reached
Fully funded in 58 days on 7 April 2022.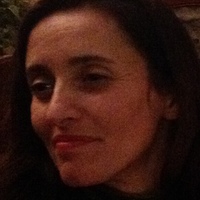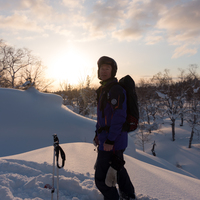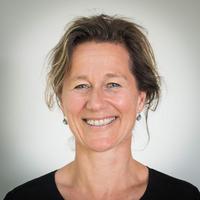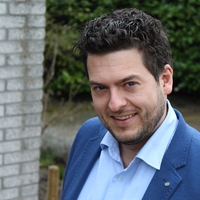 + 76 other investors
A growing enterprise
Although Humphry Mburu originally worked for a Kenyan bank, it was always his dream to become an entrepreneur. A meeting with one of his clients, a restaurant owner, gave him the idea of catering the growing hospitality industry in Kenya with fresh potato products. In 2012, he started his business and in March 2015, Sereni Fries was officially registered as a limited liability company. 
Starting out with a staff of just 2, Sereni Fries Ltd. now has 58 employees. The potato processing company has branches in Nairobi, Mombasa and Nakuru. Sereni buys its potatoes directly from local farmers and processes them into fresh potato products or chips. The fresh potato products are sold to the hospitality industry and the chips to retailers in the metropolitan area of Nairobi, Mombasa and Nakuru. And the market for potatoes in Kenya is still growing.
Better income for more and more farmers
When Sereni applied for its first loan from PlusPlus over a year ago, the company purchased potatoes from 500 small-scale farmers in Kenya. Thanks to PlusPlus' investors, this number has now grown to 1,332 farmers, who have a sustainable income as a result. In Nkuru, Sereni has a storage facility for 500 tons of potatoes, to store potatoes after harvest so that they are available all year round. For Sereni, this means a stable supply of potatoes all year round, while providing farmers with greater income security.
Climate smart agriculture
Climate resilient and sustainable agriculture are important themes for Sereni Fries. At this moment the company employs 8 agronomists who support the farmers in growing potatoes. Water shortages, a major climate risk, are reduced by using techniques such as rainwater harvesting, solar irrigation and soil cultivation. Sereni Fries works together with the Dutch development organization SNV for this purpose. As part of the CRAFT project Sereni has been able to hire 6 agronomists. The farmers who receive training from this program are then included in the purchasing network of Sereni.
Purpose of the loan 
Sereni Fries wants to expand its products with a new line of frozen fries. With this loan of EUR 35,000 Sereni wants to purchase the necessary equipment for this new frozen foods line. The loan will also be used to purchase more potatoes for processing into frozen fries. 
Previous loans via PlusPlus
Sereni Fries was the first project on PlusPlus. Since then, they have received six loans from PlusPlus investors in the past year. And with success, because all loans have so far been repaid as scheduled. In an interview, Humphrey explains how PlusPlus' investors ensured continuity in an uncertain time and even allowed the company to grow. Thanks to their loans, the number of employees grew from 49 to 69, and the number of farmers Sereni buys from has increased from 500 to 1,332 farmers, who now have more income. Sereni was also able to increase the salaries of its employees by 15%.
Mission & vision
Sereni wants to become the main supplier of high quality fresh potato products in Kenya for a fair price.
Impact 
Thanks to this loan: 
Sereni Fries can purchase more potatoes from 292 additional farmers who will have a better income as a result.  
These farmers will be trained by Sereni in better farming techniques, increasing their harvest. 
This loan also creates 2 new jobs.
Management team
Humphrey Mburu is the founder and managing director of Sereni Fries. He owns 60% of the company. Before founding Sereni Fries, he worked as an operations manager at Finabank for 6 years. His brother Eric Mburu owns 40% of the company as an investor. 
Edwin Kosgei is operations manager at Sereni Fries. He is responsible for potato procurement and quality control. Previously, he worked as an insurance and finance consultant at Mediheal Group of Hospitals, East Africa's largest health institution.
Jecita Warigia Wariu has been working as general manager at Sereni Fries since 2019. She is responsible for the further development of the chips business. Jecita studied biotechnology and worked as shift manager at Kenya Wine Agencies, Kenya's largest wine distributor.   
Johnson Mutua Kananda is responsible for marketing and sales, including developing and marketing strategy for the chips industry. He previously worked as a sales manager at Tropical Heat Limited and is pursuing an MBA in marketing.
See also their website http://www.serenifries.co.ke/
COVID-19 update
While the pandemic initially lead to a reduction in the demand, due to temporary closure of the catering industry, by now the catering industry has reopened and sales of fresh potato products have returned to their previous level. Sales of potato chips through the retail trade have also been increasing since September.
Direct loan
This is a direct loan to a company. It is advisable to be cautious about the size of an investment in this project. For more information about the risks of such an investment, click here.
Available documents
| | |
| --- | --- |
| Company name | Sereni Fries |
| CEO | Humphrey Mburu |
| Founded | 2015-01-01 |
| Location | Nairobi |
| Sector | Agriculture |
| Turnover | €578,989 |
| Employees | 69 |
Impact of this project
With this investment 2 jobs are created
With this investment 292 people are reached
About the investment
| | |
| --- | --- |
| Type | Impact |
| Entrepreneur | Sereni Fries |
| Funding target | €35,000 |
| Annual interest | 0.00% |
| Maturity | 18 months |
| Repayment period | 6 months |
| Currency | EUR |
| Terms and conditions | Show |
About Sereni Fries
| | |
| --- | --- |
| Total assets | €385,909 |
| Revenue | €705,513 |
| Leverage ratio | 41.00% |
| Liquidity | 157.29% |
About the risks
Read more about the Risks.
We have already contributed for Sereni Fries 7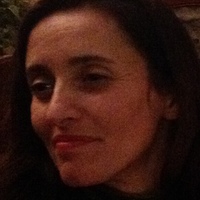 Bianca de Bree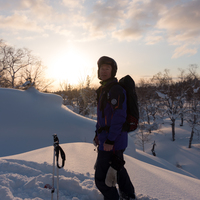 Jos Schreur
Joost Beenker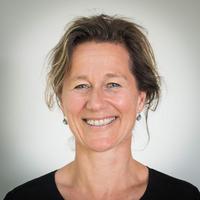 suzanne nivard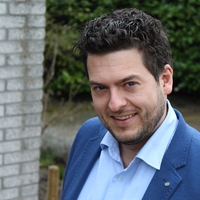 Hans Kramer