Kenya
Big Thunder 2
This company knows the value of waste. By processing macadamia shells and rejected nuts into oil and biofuel, small farmers receive extra income. Efficient and sustainable! With this loan of 25,000 euros, the company can buy macadamia waste from another 468 farmers.
1 new jobs

468 people reached
Fully funded in 44 days on 2 June 2022.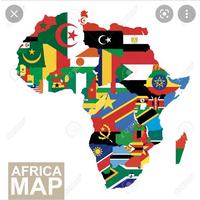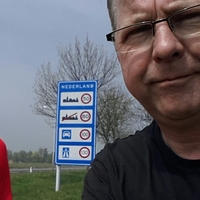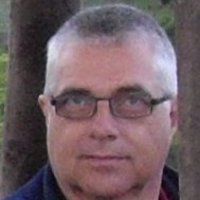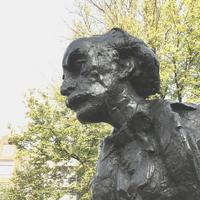 + 81 other investors
Valuable waste
Contrary to what the name suggests, The Big Thunder Mining Company has nothing to do with mining. Big Thunder trades in the residues of macadamia nuts and buys rejected nuts and nut shells for processing into oil or biofuel. Because Big Thunder buys the waste that other companies don't want, this means additional income for the macadamia farmers.
About the company
Founded in 2018, The Big Thunder Mining Company trades macadamia residue, such as rejected nuts and nut shells. The nuts they buy are too small, damaged or spoiled and therefore not suitable for consumption. But they are suitable for processing into oil. The company buys these rejects, together with the shells, and sorts them. Previously, Big Thunder then sold them on to other processing companies, who make oil from the nut residues and use the husks as biofuel for their boilers. Thanks to an investment from PlusPlus co-founder Truvalu, the company was able to purchase new equipment, with which they can now process macadamia scraps into oil themselves. This is expected to increase their profits significantly. 
The nuts and shells are purchased during harvest season, which in Kenya runs from February to May and September to October. They are first dried and stored for about 5 weeks, after which they are cracked. Then the nuts are separated from the husks and the oil is pressed. The whole process takes about 3 months, after which the oil can be sold.
In the past, Big Thunder purchased their raw materials from other macadamia companies, but with this loan, they will purchase directly from the farmers who grow the nuts. To do this, the company has hired a field worker, who will identify farmers to buy their waste from and train them. The company has 6 employees, 4 of which are women.
Purpose of the loan 
With this loan of € 25,000, Big Thunder will be able to buy 125 tons of macadamia residue from another 468 farmers, who will have additional income as a result. 
Previous loan
This is the second part of a loan totaling 50,000 euros to Big Thunder. The first part of the loan, also for 25,000 euros, was also for working capital to purchase raw materials. 
COVID-19 update
As a result of Covid, the demand for nuts to process into oil was low in 2020 and because factories were running at a lower pace, the demand for shells as fuel also decreased. Despite this, the company did make a profit and continued to grow steadily. This was partly because the company started to diversify, using their raw materials more efficiently for more different products. For example, the worst nuts could be used for chicken feed and the better nut residues for oil, thus increasing its' quality. This allowed them to use all the stored raw materials to their full potential.
Mission and Vision
Big Thunder's vision is to become the market leader for macadamia residue products. 
Website: https://bigthundermacadamia.co.ke/ Or you can follow them on social media.
Impact
Big Thunder has a positive impact on both the environment and for small-scale farmers. By processing residual products, value is created. This benefits the farmers who, in addition to selling their good nuts, now receive additional income from their waste, which normally is just left to sit and rot on their farms. Moreover, the nut shells offer a sustainable alternative to fossil fuel, which is much more environmentally friendly. This loan also ensures that:
Another 468 new farmers will improve their income.
Another new job is created. 
Together, the first and second loan to Big Thunder will ensure that in total 937 farmers have increased incomes and create 2 new jobs.
 Management team
Big Thunder was founded by Moses Wachira, who is also the director and owner of the company. Moses was originally a banker, with 15 years of experience in the financial sector, and has a Bachelor's degree in the field of Education, Economics & Accountancy. He works with Mercy Ndumbi, a certified public accountant. She has been with the company since 2019 and is responsible for finance. Beatrice Karanja is the Facility Manager responsible for the company's operations. She has been with Big Thunder since 2019 and has extensive work experience in the flower industry. Luka Macharia is in charge of procurement. He has a degree in Food Science and is responsible for quality control at Big Thunder. Catherin Njoki is in charge of working with the farmers. She is an experienced fieldworker and has a degree in Business Management.
The company also has a well functioning Advisory Board, consisting of experienced people who have earned their stripes in the commercial sector.
Direct Loan
This is a direct loan to a company. It is advisable to be cautious about the amount of an investment in this project. Get information about the risks of an investment here. 
Available documents
| | |
| --- | --- |
| Company name | Big Thunder |
| CEO | Moses Wachira |
| Founded | 2018-01-05 |
| Location | Thika |
| Sector | Agriculture |
| Turnover | €294,327 |
| Employees | 6 |
Impact of this project
With this investment 1 jobs are created
With this investment 468 people are reached
About the investment
| | |
| --- | --- |
| Type | Impact |
| Entrepreneur | Big Thunder |
| Funding target | €25,000 |
| Annual interest | 0.00% |
| Maturity | 12 months |
| Repayment period | 6 months |
| Currency | EUR |
| Terms and conditions | Show |
About Big Thunder
| | |
| --- | --- |
| Total assets | €156,127 |
| Revenue | €294,327 |
| Leverage ratio | 90.00% |
| Liquidity | 934.00% |
About the risks
Read more about the Risks.
We have already contributed for Big Thunder 2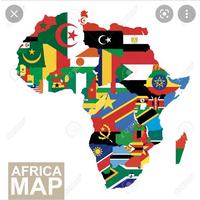 rits dijkstra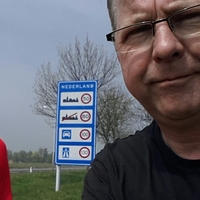 Hans Uppenkamp
Florette Koning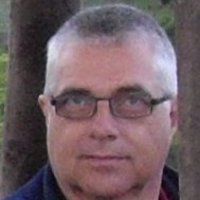 Ron van Eijk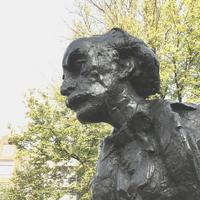 Eric van de Giessen