Impact investment or donating to charity? These are the main differences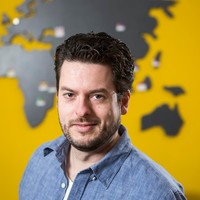 Written by Hans Kramer on 13 May 2022
When it comes to the environmental and social challenges we're globally facing, there are different kinds of solutions for those who want to use their money to do some good. In this blog post we'll elaborate on two effective methods and explain their main differences: donating to charity and impact investing.
What Is impact investing?
The Global Impact Investing Network defines impact investing as follows: "Impact investments are investments made with the intention to generate beneficial, measurable social and environmental impact alongside a financial return. Impact investments can be made in both emerging and developed markets and target a range of returns from below market to market rate, depending on investors' strategic goals." The potential returns of impact investment range depend on the risk level of the investment.
Antony Bugg-Levine, the CEO of the Nonprofit Finance Fund came up with the term "impact investing" as a non-profit focused way using capital to create a "just and vibrant society." "Although donations are effective in providing basic needs during urgent situations such as crisis, war or disaster, impact investments offer a market-based sustainable solution that can be beneficial in the long term. Therefore social enterprises and impact investing platforms have the potential to have a huge and sustainable impact".
Social return
There are different impact investing platforms, with a focus on different sectors to invest in and with different propositions regarding return. Many of these platforms have projects in developing countries that do not have the same access to financing as the less fragile areas of the world. PlusPlus is one of them.
At PlusPlus, the focus is on small and medium-sized enterprises (SMEs) in agriculture and food value chains, where the potential for impact is highest. By providing these entrepreneurs with loans through crowdfunding, they have the capital to grow. This creates new jobs, more sustainable food production, stimulates the local economy and provides people with additional income that enables them to improve their livelihood. The entrepreneur then pays the loan back to the investors. Without interest, but with a high social return.
More sustainable than charity
Charity and volunteer organizations have done a lot for people in need of immediate help. Charities in the Netherlands are generally experienced and reliable organizations that do good things with the donations they receive. Still, charity in itself is not a sustainable model. A donation is by definition a 'one-time' thing: you can only give it once and what you give away does not come back.
With investing, this is different: a loan is paid back and can thus be used several times. And make an impact over and over again. The revolving nature of impact investing makes it a sustainable and efficient way to contribute to the progress of economically underdeveloped regions of the world.  
Transparency
When you give a donation, it is not always clear what the money will be used for. Parts of it may also be used to pay for organizational costs. But perhaps you prefer to decide for yourself where your money goes and that 100% of it goes to the project you chose? PlusPlus offers a fully transparent platform where you choose how your money is used. In the online system you can immediately follow when it will be paid back to you. You will also receive regular updates on how your investment is doing and what it has delivered.
The best of both worlds
For those who are not interested in investing, PlusPlus offers an alternative. Through the PlusPlus Foundation, it is also possible to 'donate a loan' and make a difference for not one but many entrepreneurs. Donations to this foundation are invested in PlusPlus entrepreneurs continuously. After repayment by one entrepreneur, it is used again to loan to another, over and over.
With the same transparency, even more impact and still zero contribution to overhead costs, donating to the PlusPlus foundation has many of the benefits of impact investing but with less effort. This way, PlusPlus offers the best of both worlds.
PlusPlus is powered by crowdfunding platform Lendahand, international development organizations Solidaridad and Cordaid  and business booster Truvalu.