Kenya
Ndivisi 3
As a plant-based source of protein, the demand for soy products in Kenya is increasing. A great opportunity, thought James Ododa and Esther Njoroge. With their company Ndivisi, which has been trading soybeans since 2015, they decided to start processing them into soybean meal and oil. For the 2,000 small-scale farmers they work with this is good news, because the increasing demand provides a stable buyer for their soy and a sustainable source of income. Moreover, the high demand provides opportunities to expand their network significantly and partner with over 3,000 more farmers, who can improve their circumstances.
1 new jobs

1028 people reached
Fully funded in 18 days on 14 March 2023.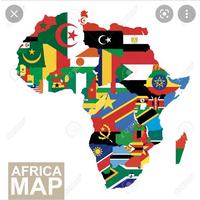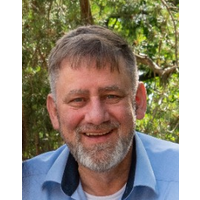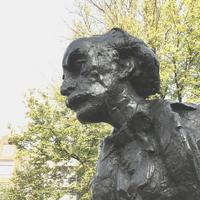 + 54 other investors
About the company
Ndivisi is a Kenyan company dealing in oilseeds, mainly soybeans from Uganda. This two-headed business was founded in 2015 by James Ododa and Esther Njoroge. Ndivisi purchases soybeans from 2,000 farmers in fertile northern Uganda. As a result, these farmers not only have a steady market, but they also receive guidance in the production process. This improves the quality and increases the harvest, resulting in more income. The soybeans are cleaned, packaged and transported to Kenya. For transportation, Ndivisi uses trucks that came from Kenya to Uganda with goods and would otherwise go back empty, making it very efficient.
Network
Ndivisi has a strong network of farmers in northern Uganda. The company works with enthusiastic, entrepreneurial soybean farmers, such as Joan Akulu. She is one of the 23 soybean farmers who manages a network of 50-100 farmers around her village. She provides advice throughout the sowing and harvesting process and expands the farmer network. For this purpose she has been trained by Ndivsi. Joan is very happy about this collaboration. "We can expand our farms because we can be sure that every harvest will bring in money. I now see a future for myself and my three daughters."
Market opportunity
There is an increasing demand for soy products, which are high in protein. Not just for animal feed, the use of soybean meal in human consumption is also increasingly in demand, as a vegetable source of protein to replace meat for example. Ndivisi is keen to respond to this growing demand and has started processing the soybeans into soybean meal and crude soybean oil themselves. This adds value to their product and will generate more profit. By now, all necessary investments for this have been made, machines are installed and the company is ready.
For James and Esther the new step of becoming a processor means a substantial but promising expansion of the company. In doing so, Ndivisi can build on the good relationships they have with both their existing customers and the farmers who supply them; both will benefit from Ndivisi's plans. Existing customers are very interested in soybean meal and soy flour, which is currently imported at a high price, and it will attract new ones.
Purpose of the loan  
To process soybeans into soybean meal and -oil, Ndivisi needs more raw soybeans. Therefore, Ndivisi wants to expand their farmer network and start working with over 3,000 new farmers in western Kenya. This €20,000 loan is intended as working capital to offtake more soybeans from 1,028 new farmers. 
Impact 
Currently, 2,000 Ugandan farmers supply their soybeans to Ndivisi. For them, this is beneficial because it provides them a stable market with consistent prices, increasing their income sustainably. Moreover, because more than half of these farmers are women, this project helps improve the conditions of women. Now that the company has taken the step to start processing soybeans themselves, this provides opportunities to significantly expand their network and start working with 3,013 new farmers in western Kenya. This loan creates impact for 1,028 of them, from whom Ndivisi can offtake their soy, allowing their families to benefit financially. The farmers receive advice from an agronomist on agricultural techniques, to improve their crops. Also, this project contributes to greater food security by providing a plant-based source of protein.
Management team
Ndivisi is a two-headed business owned by James Ododa and Esther Njoroge, who each own half of the shares. For the expansion of the company, a board of directors has been formed, which also includes business booster Truvalu. This social enterprise and co-founder of PlusPlus works with promising businesses in developing countries, with the goal of creating local economic value. 
Mission & vision
Ndivisi wants to add value to soy by processing it itself into soybean meal. The company wants to offer their suppliers a stable source of income. To that end, it encourages farmers to grow soy in a smart way so that harvests are successful. 
Direct loan
This is a direct loan to a company. It is advisable to be cautious about the size of an investment in this project. For more information about the risks of such an investment, click here.
Available documents
| | |
| --- | --- |
| Company name | NDIVISI |
| CEO | James Ododa |
| Founded | 2015-06-25 |
| Location | Nairobi |
| Sector | Agriculture |
| Turnover | €495,901 |
| Employees | 4 |
Impact of this project
With this investment 1 jobs are created
With this investment 1028 people are reached
About NDIVISI
| | |
| --- | --- |
| Total assets | €301,755 |
| Revenue | €495,901 |
| Leverage ratio | 55.00% |
| Liquidity | 544.00% |
About the risks
Read more about the Risks.
We have already contributed for Ndivisi 3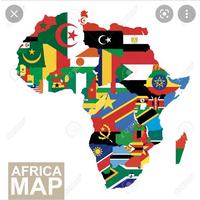 rits dijkstra
Florette Koning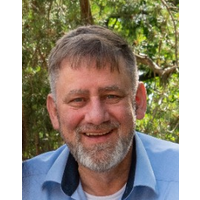 Jan de Wit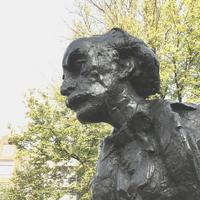 Eric van de Giessen
Eric Gubbels