Milestone: first repayments received!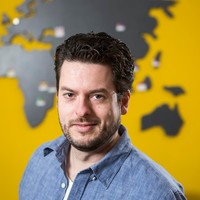 Written by Hans Kramer on 14 April 2021
 This week, exactly as planned, PlusPlus investees Sereni Fries and POD Chocolate have repaid the first half of their loan. The gift that keeps on giving is now ready to make an impact yet again. But what was the impact of these first loans? 
Certainty in uncertain times
Over the past 6 months, both entrepreneurs have put the loans to good use. For POD Chocolate in Indonesia, the loan made all the difference in a very difficult time. Due to covid-19 there was a huge drop in tourism, the main source of income for Bali. It was a time of great uncertainty as the government rationed essential foods which included sugar, the second largest raw material for chocolate. Suddenly POD could not get sugar to produce chocolate! This threatened to stop their production, which would also negatively affect the farmers and local communities.
The loan from PlusPlus investors provided a solution. It allowed POD to purchase sugar in a much higher volume than normal. Without the loan, they could not have done this, but now, they were able to continue production. The loan was also used for working capital at a time when it was needed the most. But most of all, the company was encouraged by the sense of commitment the investors showed by providing a loan:
"The other big benefit from this loan was the confidence and motivation it gave us, knowing that on the other side of the world there were hundreds of people who cared, even at a difficult time for themselves, to help small businesses and communities through this more challenging time. On behalf of everyone at Pod Chocolate and the communities and farmers we work with – THANK YOU!" says Toby Garret, CEO of POD Chocolate.
Happy farmers
In Kenya, too, the loan to potato processor Sereni Fries had positive effects. Sereni used the money to buy more potatoes from local farmers, who desperately need this source of income. Thanks to the loan, the farmers could be paid directly. And they are very happy with that, as Walter Waweru tells us in this video.
Even more impact
For those first investors who gave a loan to Sereni Fries or POD Chocolate in August/September 2020, half of their loan has been transferred back to them already. The money is safely in their wallet on My PlusPlus, ready to be used again. Like for another loan, to make even more impact!