Kenya
Apollo Agriculture 4
With this loan of EUR 25,000, Apollo Agriculture can reach approximately 185 small-scale maize farmers in Kenya. They get access to better seeds and fertilizers, insurance and sustainable agricultural advice. This improves their harvests and increases the income of farmers, who now often live in poverty.
Fully funded in 56 days on 23 September 2021.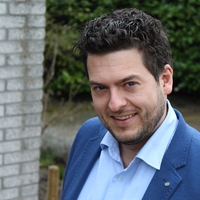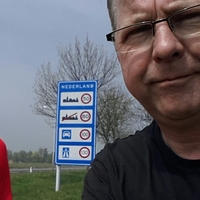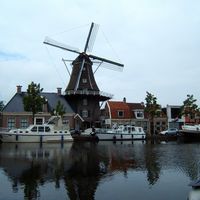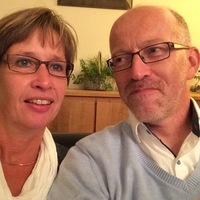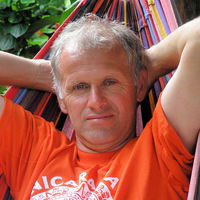 + 78 other investors
General Information
Company Name          Apollo Agriculture Ltd.
CEO                            Eli Pollak
Founded                      2016
Location                      Nairobi
Sector                          Agri-FinTech
Turnover                     EUR 3,000,000
Employees                  125
Direct Loan
This is a direct loan to a business. It is advisable to cautiously determine the amount you invest in this project. Look here for more information about the risks of an investment.
Please note: repayment after 12 months
The maturity of this loan is 12 months, it will be repaid in one go at the end of this period. For investors this means there will not be a repayment after six months, but this will take place when the loan reaches maturity.
Available Documents
Information document issuing entity
About the company
Benjamin Njenga grew up in the Kenyan countryside. As a child, his family had the same challenges as so many farming families around him. His mother worked with low-quality seeds and did not have access to       the necessary fertilizer. Every year the harvest was disappointing and it was difficult to pay the school fees for Benjamin. They did not have access to finance to invest in, for example, better seeds and production equipment. Benjamin decided he would come up with a solution for this. He was able to study with a grant from the government. Benjamin specialized in business administration, agriculture and technology and worked at agri-technical companies.
In 2016, Benjamin met Eli Pollak and Earl St Sauver. Eli and Earl worked on increasing the productivity of farmers in the US, but they were increasingly interested in the impact opportunity in rural Africa. "We saw that in Africa they planted 20% more hectares with maize, but that the actual yield was only 10-20% of that of American farmers." Eli and Earl were fascinated by finding solutions for this. Benjamin, Eli, and Earl all teamed up and started Apollo Agriculture together.
They calculated what small-scale Kenyan farmers need to increase their production. A farmer can purchase a package of high-quality seeds and fertilizers through Apollo. This is a loan that is repaid after the harvest, because only then does the farmer have income. Apollo uses a network of local suppliers of agricultural raw materials for the distribution of the seeds and fertilizers. In addition, Apollo offers small-scale farmers insurance to protect their income in the event of poor harvests due to events like drought, flooding, and pests.
Smart solutions
Apollo offers farmers a bundled package that provides the core components farmers need to succeed - financing, agricultural inputs (i.e. seed and fertilizer), insurance, and digitally-delivered advice - and has built the technology and operational infrastructure that makes reaching and financing smallholder farmers profitable. This robust technology platform allows Apollo to reach customers scalably across the customer lifecycle.
Apollo is deeply committed to the vision that successful farmers can transition from subsistence-level maize farming to a more diversified and sustainable form of commercial agriculture. With a loan from PlusPlus they have working capital to grow further.
Watch a video about the impact of Apollo here.
Loan Purpose
With this loan of EUR 25,000, Apollo Agriculture can reach approximately 185  small-scale maize farmers in Kenya. They get access to better seeds and fertilizers, insurance and sustainable agricultural advice. This improves their harvests and increases the income of farmers, who now often live in poverty.
Previous loans via PlusPlus
Apollo Agriculture has received three loans totaling € 80,000 from PlusPlus investors in recent months. The company has therefore already received part of the total working capital necessary, which is used to provide 688 small-scale maize farmers in Kenya with seeds, fertilizers, agricultural advice and insurance on credit. This ensures better harvests and more income in the upcoming harvest season.
COVID-19 Update
Apollo Agriculture follows the country's legislation and protective measures for its employees, as determined by the Kenyan government. The employees at the Nairobi and Amsterdam offices and the call centre in Nairobi have been working from home since March 2020.
Especially in these times, the solution Apollo Agriculture offers small-scale farmers appears to be of added value. As the company was already working with smart ICT-based solutions, it could continue its activities without too many issues.
Mission and vision
Apollo Agriculture's mission is to help small-scale farmers in Africa in their transition to commercial and profitable agriculture, by offering products, services and financing. Apollo's vision is that every farmer, all over the world, deserves the opportunity of profitable farming.
Impact
This loan to Apollo will again reach 185 maize farmers. The expected impact of the loan on these farmers is:
●       Improvement of harvests and income 
●       Improved living circumstances for themselves and their families
●       Knowledge development regarding sustainable agriculture
Management team
Eli Pollak, Apollo's co-founder and CEO, has a Bachelor in Atmosphere & Energy Engineering from Stanford University. He used to work as Senior Product Manager for The Climate Corporation. The Climate Corporation is a digital agricultural business that studies weather, soil and field data to help farmers determine certain potential factors in their fields that could limit crop yields. In 2013, the company was sold. Eli then started Apollo with Earl and Benjamin. At Apollo he is responsible for general management.

Benjamin Njenga is Apollo's co-founder and Chief Customer Officer. He has an MBA from Jomo Kenyatta University of Science. With a background in agribusiness management, he has extensive experience in financial services and insurance in the agricultural sector in Kenya. Benjamin's motivation is to facilitate profitable agriculture for many small-scale farmers through the use of technology. He monitors all business operations at Apollo that concern the customer's life cycle. 

Earl St Sauver, Apollo's co-founder and Chief Technology Officer, has a Bachelor in Mathematics from Tufts University. He used to work as a Software Engineer for The Climate Corporation. At Apollo he is responsible for the software development and data science team.
For the website, please go to: https://www.apolloagriculture.com
| | |
| --- | --- |
| Company name | Apollo |
| CEO | Eli Pollak |
| Founded | 2016-09-27 |
| Location | Nairobi |
| Sector | Agriculture |
| Turnover | €3,000,000 |
| Employees | 125 |
Impact of this project
With this investment 185 people are reached
About Apollo
| | |
| --- | --- |
| Total assets | €8,941,261 |
| Revenue | €3,000,000 |
| Leverage ratio | 54.00% |
| Liquidity | 273.00% |
About the risks
Read more about the Risks.
We have already contributed for Apollo Agriculture 4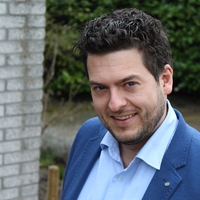 Hans Kramer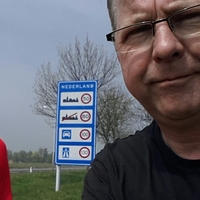 Hans Uppenkamp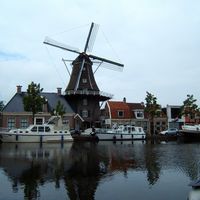 Ton Schroer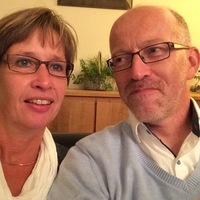 Jan van Munster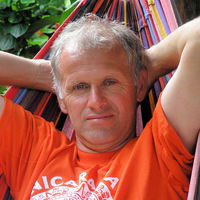 Han de Haas